What is Talentville?

Talentville is an online community specifically created to give a voice to screenwriters and playwrights everywhere who may lack insider connections but still share the dream of being produced. By bringing together writers from all over the world in a collaborative environment, by banding together as a whole to help each member be the best that they can be, we aim to create not just an online community but in fact a city of writers, where each member can work on their craft, gain valuable exposure and ultimately benefit from their own hard work.
Of course, none of it matters if agents, managers and producers are left out of the mix, and we at Talentville will do our part to market our members, promoting worthy projects ourselves and inviting Industry Professionals to join, interact, share their knowledge and always keep a sharp eye out for promising writers when they find a project worthy of consideration.
Because the internet is accessible worldwide, it is our goal to create an entirely new market for writers everywhere, whether they live and work in Hollywood, grow potatoes in Idaho or even run a dive shop in Australia. It is about great stories well told, and no matter what your current career path, anyone with the passion to have a career in movies, television or theater deserves the best shot possible. We aim to give that to you...the rest is up to you.
If you are a writer...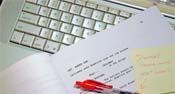 You can upload screenplays you have written to our online library, get feedback and reviews from other Residents and ultimately see how your work is received. In return you will be asked to read the work of other writers and write reviews that they can use to improve the quality of their writing.

That collaborative feedback system is how our site works, with everyone doing their part to help each other constantly improve as well as collectively identifying those projects that deserve Industry attention as well as writers who are at the top of their game.
If you are a working professional in the Movie or Television industries...


You will be able to search through our script library and read reviews of projects you might be interested in to see what our town Residents have to say about a particular script or story idea. We will protect your anonymity, but we encourage you, our Industry Members, to contact Residents directly if you have any interest in talking with them in a professional or even personal manner.

Remember, it's ultimately you they want to convince to read their work, not just other writing residents.

To all Residents...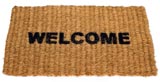 Welcome to town. Keep in mind that Talentville is a fairly new community and it is our goal to make it the best online city for both aspiring writers and working professionals. All comments and suggestions for changes or improvements to the site are welcome, so feel free to write to us at info@talentville.com any time to give us your thoughts and ideas.
About the Founder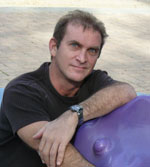 Benjamin Cahan was the original developer and co-founder of Final Draft&reg, the worldwide leader in screenwriting software for motion picture and television industries.

As the company's CEO from 1989 to 2001, he took Final Draft from a home-based software company to a valuable brand name respected and used by the majority of writers, producers and studios across the globe.

Prior to developing Final Draft, Mr. Cahan received a Bachelor of Science degree in Computer Science from the University of Maryland in 1984. He worked as a computer programmer for IBM during his college years and moved to Los Angeles after graduation to work for a defense contractor in Los Angeles. Eighteen months later, after taking a film production class at the University of Southern California, he left the defense industry and formed his own company developing film production software.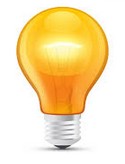 The idea for Talentville was born in 2009 when Mr. Cahan was scouring the internet for a comprehensive site that filled the needs of both writers and the Hollywood professional community alike. Failing to find any site that in his opinion truly addressed all the needs of aspiring writers, from reviews and coverage to networking, industry participation to active project marketing, continuing education to collaboration, he set out to combine all these necessary elements in one place.

Industry Partners
Script Pipeline
Launched in 2002, the Script Pipeline Screenwriting Competition selects 20 finalists and four Grand Prize winners from a talented, worldwide pool of thousands of screenwriters each year.  $80,000 in prizes (to anyone who enters) and $20,000 in cash were given away in 2010.  Finalists are given industry circulation to over 200 companies, one-on-one mentor meetings, additional notes on their scripts, and a ton of other perks to help not only their winning script move forward but their writing careers as well.  Numerous writers have found representation through the Script Pipeline network of companies that includes managers, producers, and agents.  The company also holds an annual TV Writing Competition, which began in 2008 and accepts pilots, specs, and reality proposals. 
We are glad to welcome Script Pipeline to our community. They will be providing both entries to their screenwriting competition and memberships to their Writer's Database that we will offer to our Residents as prizes as soon as we get our monthly writing and reviewing competitions going. In addition, they have offered to contribute frequent articles relating to the writing process and the state of the Industry.
For more information, visit www.scriptpipeline.com.     
Save the Cat!® (Blake Snyder Enterprises)
Save the Cat!, by Blake Snyder, has become one of the most popular screenwriting books in recent years, the ultimate insider's guide that reveals the secrets that none dare admit, told by a showbiz veteran who's proven that you can sell your script if you can save the cat. Written in a fast, funny but yet candid way, it will help you make your ideas more marketable and your screenplays more satisfying - and saleable.
In addition, the Save the Cat! Story Structure software and app are powerful tools that help analyze and lay out stories using Blake Snyder's beat sheet system, ensuring every writer hits all the beats every movie needs to be both compelling and effective.
We are glad to welcome Save the Cat to our community, and thank them for their generous donation of books as well as complimentary copies of their software and apps that we will be handing out as prizes to worthy writers.
For more information, visit www.savethecat.com.
Board of Advisors
Marty Katz
Television and theatrical producer, credits including "Lost in America", "Barnaby Jones"  and "The Streets of San Francisco" ('70's- mid 80's)
Former Executive Vice President, Motion Pictures and Television, The Walt Disney Studios ('85-'92), overseeing production of dozens of Disney hit movies including "Good Morning, Vietnam", "Dead Poets Society", "Dick Tracy", "Who Framed Roger Rabbit", and "Pretty Woman".
Owner, Marty Katz Productions, producing such movies as "Man of the House" (1995), "Reindeer Games" (2000), "Mr. Wrong" (1996) , "The Great Raid" (2005), and "Love Ranch" (2010), among many others (1992-Present)
Warren Zide
President of Zide Pictures, a motion picture production company that recently produced the comedies 'High School', starring Adrien Brody, Michael Chiklis and Colin Hanks, and the comedy 'Demoted', starring Sean Astin, David Cross and Michael Vartan.  Zide also served as a producer on the comedies 'The Pool Boys' and 'Extreme Movie'.
In 1997, Zide partnered with Craig Perry to for Zide/Perry Entertainment.  The company debuted with the hit action film 'The Big Hit', and went on to produce the blockbuster American Pie' franchise, which has grossed more than $750 million worldwide; the 'Final Destination' franchise, which grossed more than $660 million worldwide; and the 'Cats & Dogs' franchise, which grossed more than $312 million worldwide.   The company also produced the features 'Little Black Book' and 'Repli-Kate'.  
Zide began his entertainment career at New Line Cinema as a part-time employee building shelving units before being promoted to a full-time mailroom position, where he worked alongside Perry.  He then served as an assistant to a top literary agent at International Creative Management, helping to sign such clients as director Robert Rodriguez (Sin City, the Spy Kids franchise, Desperado) and screenwriter Gregory Allen Howard (Rosewood, Remember the Titans).
Contact Us
By Mail:

Talentville, Inc.
333 Washington Blvd.
#601
Marina del Rey, CA 90292



By Email: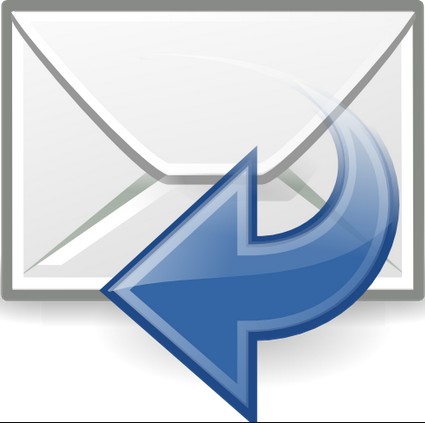 For more information about the site:  info@talentville.com

To contact CEO Ben Cahan:  bcahan@talentville.com

To report Terms of Use violations:  termsofuse@talentville.com

To report site problems or to submit comments or suggestions:  comments@talentville.com