Talentville is an online community specifically created to give a voice to screenwriters everywhere who may lack insider connections but still share the dream of being produced. By bringing together writers from all over the world in a collaborative environment, by banding together as a whole to help each member be the best that they can be, we aim to create not just an online community but in fact a city of writers, where each member can work on their craft, gain valuable exposure and ultimately benefit from their own hard work.
Of course, none of it matters if agents, managers and producers are left out of the mix, and we at Talentville will do our part to market our members, promoting worthy projects ourselves and inviting Industry Professionals to join, interact, share their knowledge and always keep a sharp eye out for promising writers when they find a project worthy of consideration.
Because the internet is accessible worldwide, it is our goal to create an entirely new market for writers everywhere, whether they live and work in Hollywood, grow potatoes in Idaho or even run a dive shop in Australia. It is about great stories well told, and no matter what your current career path, anyone with the passion to have a career in movies, television or theater deserves the best shot possible. We aim to give that to you...the rest is up to you.
If you are a writer...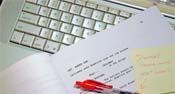 You can upload screenplays you have written to our online library, get feedback and reviews from other Residents and ultimately see how your work is received. In return you will be asked to read the work of other writers and write reviews that they can use to improve the quality of their writing.

That collaborative feedback system is how our site works, with everyone doing their part to help each other constantly improve as well as collectively identifying those projects that deserve Industry attention as well as writers who are at the top of their game.
If you are a working professional in the Movie or Television industries...


You will be able to search through our script library and read reviews of projects you might be interested in to see what our town Residents have to say about a particular script or story idea. We will protect your privacy, but we encourage you, our Industry Members, to contact Residents directly if you have any interest in talking with them in a professional or even personal manner.

Remember, it's ultimately you they want to convince to read their work, not just other writing residents.

To all Residents...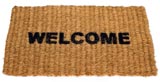 Welcome to town!

All comments and suggestions for changes or improvements to the site are welcome, so feel free to write to us at info@talentville.com any time to give us your thoughts and ideas.